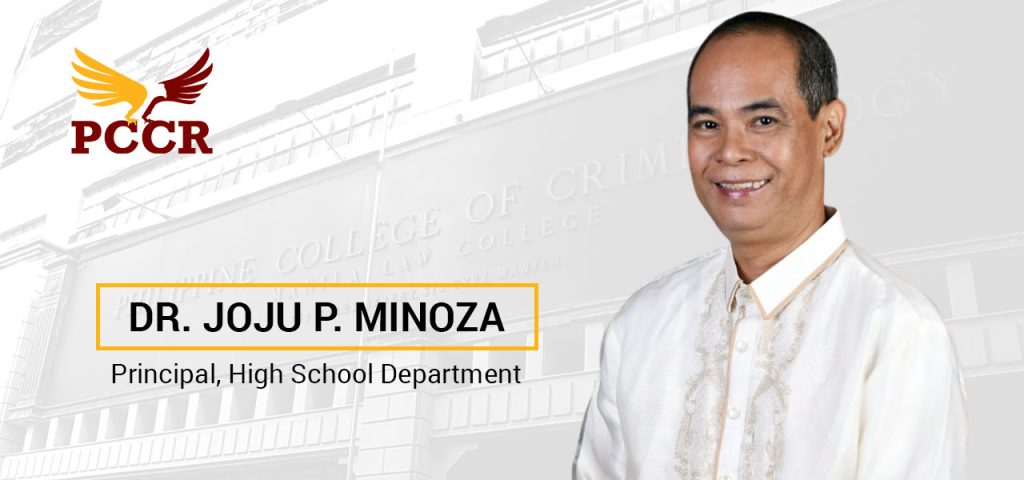 In its continuing efforts to provide access to quality education to its students, Philippine College of Criminology (PCCR) High School Department (HSC) recently welcomed its new Principal, Dr. Joju P. Minoza. With just a few months prior to the beginning of the Academic Year, Dr. Minoza hopes to use his vast leadership experience to lead the HSC's improvement in processes, compliance, and innovation.
With six years of prior experience as Principal in a number of different high schools, and sixteen years as Overseas Filipino Worker as Executive Assistant to the Royal Prince of the Kingdom of Saudi Arabia, Dr. Minoza aims to combine both corporate and academic experiences to give the HSC an advantage.
When asked about joining PCCR, he considers it a blessing and an answered prayer. Because Teaching is his passion, he originally applied to the General Education Faculty. However, with his years of solid experience as Principal, highlighting a strong background in Leadership and Communication, he was offered the opportunity to to lead the department as its new Principal, which he gladly accepted.
Along with his passion for Teaching, Dr. Minoza hopes to encourage more students to take up and do their own research. Aside from building the research culture, he hopes to increase brand awareness of the Batang 641 HS Community through the introduction of new strands in the coming years.