For the Good of the
Public and the Country
"Pro Bono Publico Et Patria"
MASTER OF SCIENCE IN CRIMINAL JUSTICE
The Philippine College of Criminology was authorized by the Department of Education to offer a one-year graduate course in Criminology leading to the degree of Master in Criminology through Government Recognition No. 218 Series of 1961 dated May 20, 1961. On July 31, 1972, Government Recognition No. 88 Series of 1972 authorized PCCR to offer a two-year course leading to the degree Master of Arts in Criminology. The same Government Recognition, No. 88 Series of 1972, was approved to rename the degree program of Master of Science in Criminal Justice, dated August 27, 2010, by the Commission on Higher Education.
DOCTOR OF PHILOSOPHY IN CRIMINOLOGY
The Philippine College of Criminology was granted by the Commission on Higher Education its Government Recognition No. C-035, Series of 1995 for the post graduate in Criminology leading to the degree Doctor of Philosophy in Criminology on April 4, 1995.
Requirements
Freshmen:
Original and two photocopies of Transcript of Records (TOR)
Original and two photocopies of baccalaureate degree Diploma
Certificate of Good Moral Character from the college/university where baccalaureate degree was completed
Two 2×2 ID pictures
Transferees:
Certificate of Honorable Dismissal from the last law school attended
Original and two photocopies of Transcript of Records (TOR) or Certified Copy of Grades from the last law school attended
Certificate of Good Moral Character from the college/university from the last law school attended
Two 2×2 ID pictures
Letter of Application with the following details:

Complete name
Date of birth
Sex
Residential address
Contact number
Name of last school attended
Baccalaureate degree completed
Year baccalaureate degree was completed
Occupation (if applicable)
Name and address of employer (if applicable)
Name of parents or persons to contact in case of emergency and their contact details
Message
Message from the Dean
The MLC Law Academic Program
MLC takes pride in its distinction as the oldest Filipino law school in the country.
Aside from such distinction, MLC distinguishes itself as the school of the ordinary, hardworking Filipino students. At MLC, we give the optimum opportunity to students with a limited budget for a law school education to pursue their dreams of becoming members of the Bar. MLC kept its tuition fees low but academic standards high to encourage more students to obtain a law degree and bring their dreams of becoming lawyers to complete fruition.
The Peculiarity of MLC as a Law School of Choice
Most law schools train their students to pass the Bar Exams. Others hone their students to become great lawyers.
In MLC, we journey with our students as they trek the long and arduous road to achieve their dreams. The goal is not only to pass the Bar exams but to be great lawyers. We take pride in providing our students with high-quality legal education at a very affordable cost. MLC endeavors to achieve its mission of helping an ordinary man achieve his dream of becoming a lawyer and being a valuable asset in Philippine society.
Why Study at MLC?
The cost of legal education in the Philippines is beyond what an ordinary working student can easily afford. We, at MLC, do not subscribe to the idea that only those who are financially well-off can pursue their dream of becoming lawyers. MLC takes pride in providing one of the most affordable tuition fees among law schools in the country. Despite its low tuition fee, MLC has a corps of professors comparable to the best schools in the Philippines. Our professors are composed of national bar reviewers, veteran academicians, justices and judges, prosecutors, high-ranking government officials, and law practitioners from well-known law firms.
Join us at MLC today and take your first step towards the achievement of your dream!
Atty. Sergio Ceniza
Dean of Manila Law College
Program Goals
Vision
The Manila Law College aims to be the country's leading private and non-sectarian law institution in the formation and development of career Filipino lawyers who are committed to the highest intellectual, moral, and socio-cultural standards.
Mission
To provide effective legal education by engaging the services of competent, dedicated, and honorable members of the Bar and the Bench.
To produce lawyers who are imbued with high intellect and solid divine purpose, and who are steadfastly ready to defend the constitutional and statutory rights of every citizen.
To expose its students to the influence of great men and women whose preparation and training, intellectual capacity, and moral values are exemplary.
To encourage the participation of its faculty and students in civic and social programs and community projects for the amelioration of the plight of the less privileged.
Objectives
The general law program hopes to provide students with high legal education at the least possible cost, and to prepare them for a law practice that is geared towards public service and social justice. Towards this end, the law program is designed:
To provide quality legal education in order to produce not only good lawyers, but model and career Filipino lawyers as well.
To develop and prepare the youths of strong character and intellect to become leaders in various fields of the society.
To inculcate in its students the love of country, public service, and social justice by faithfully obeying the Constitution and the statues and by putting high premium on the inalienable rights of the people.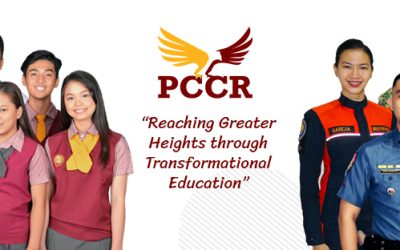 With the whole world facing the COVID-19 health crisis, the phrase "New Normal" has been added to everyone's collective vocabulary. As challenges piled on, The Philippine College of Criminology (PCCR) introduced a number of innovations that will revolutionize and...
read more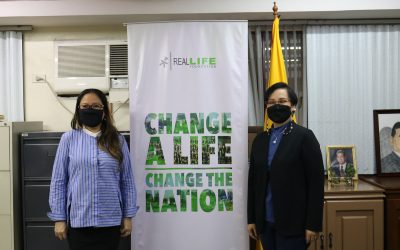 L-R: PCCR SAS OIC Iris Torculas, PCCR President Ma. Angelica Lei Bautista, RLFI Executive Director Mae Perez, and RLFI Educational Partnerships Officer Hannah Joy Resuello True to its belief in the core values of Empathy and Service, Philippine College of Criminology...
read more